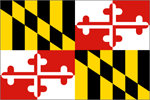 The following is a directory of information profiles of Federal Prisons in the state of Maryland. Here you can find visiting information and hours, how to send money to an inmate's commissary account, inmate mailing addresses and the items the inmates are allowed mailed to them, the warden's name, phone numbers to contact the facility, where to do an inmate search for free and more.

Nationwide Criminal Records Search
How do you search out why someone is in Jail or Prison?
You can contact the Clerk of the Court to get the transcripts of the case and the sentencing where they were adjudicated or USE SEARCH FORM below

Maryland Federal Prison Inmate List
Prisons
Contact
Federal Bureau of Prisons FCI Cumberland Inmate Releases
A medium security federal correctional institution with an adjacent minimum security satellite camp.
CUMBERLAND, MD14601 BURBRIDGE RD SE
phone: 301-784-1000
fax: 301-784-1008
Federal Bureau of Prisons Mid-Atlantic Regional Office
An administrative office providing oversight & support to facilities located in the Mid-Atlantic Region (MXR).
ANNAPOLIS JUNCT, MD302 SENTINEL DRIVE
phone: 301-317-3100
fax: 301-317-3119
Federal Bureau of Prisons RRM Baltimore Inmate Releases
A Residential Reentry Management (RRM) field office.
WASHINGTON, MD400 FIRST STREET, NW
phone: 202-514-8304
fax: -1-
Get informed about all the rules of the facility with regards to visiting an inmate. For example, there are specific regulations on the dress code, duration, behavior and physical contact.